Main Content
It is with great pleasure that the Perlow Home Team welcomes you to Maryland. With years of experience in the real estate industry, we know how crucial it is for you to find relevant, up-to-date information. The Perlow Home Team is here to assist you with providing you with the latest information needed to sell or find your next home.
Imagine yourself living in the home that you have always dreamed of. The Perlow Home Team will assist you with learning about various neighborhoods in and around Maryland - helping to give you a clear picture about life in Owings Mills, Lutherville, or Towson to name a few of the local neighborhoods. Our website has been built with you in mind. From the highest quality property images, to informative guides, we are here to make your home buying or selling experience as smooth and stress-free as possible.
Take a moment, browse through our website, get to know our agents and give us a call to assist you with your real estate needs. We are here for you.
more about us +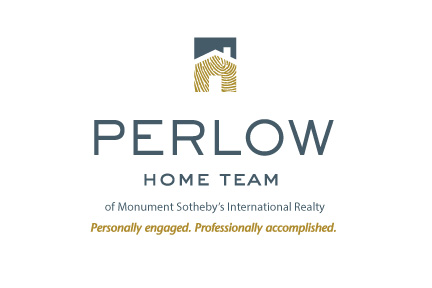 0 Million + sold in real estate
0 + homes sold in last 5 years
"Heidi helped our family find our dream home. Throughout the process, she was responsive, kind, patient, knowledgeable and helpful. She did a great job listening to our goals in our initial meeting and would consistently send us properties we were interested in seeing. We always felt comfortable with the advice she provided and were happy"
"Heidi was able to help us navigate two complex transactions including a sale of our old home and purchase of our new home. She was available for questions, very intelligent, and ran a really comprehensive process. We could not give a more glowing recommendation and would highly suggest that others work with her in a"
"Heidi helped me purchase with my first condo in the Baltimore area. She was absolutely fantastic and incredibly supportive throughout every step of the home buying process. Communication was excellent and she put in 110% of her efforts to make sure everything went smoothly. I couldn't have thought of anyone else to help me with"
"We worked with Heidi to find a project / fixer upper home in Timonium. Before closing on our house we probably toured a dozen different properties over a few month's timeframe. When we finally found a house that we liked, Heidi helped us submit and negotiate an offer 5% under list price as well as"
"As a first time homebuyer I was a bit unsure how to go about the process, but when I started working with Heidi I knew I was in good hands. She is detail oriented, efficient, and incredibly hardworking which made the entire process super easy. I would highly recommend Heidi to anyone looking to buy"
"Jason and his team have been incredibly knowledgeable, helpful, and responsive throughout the entire home-buying and selling processes. Highly recommend if you are planning to buy or sell a home in the greater Baltimore region."
"My husband and I were moving across the country and scouting houses from afar. We worked with Jason to get preapproval rolling, and even before that was all finalized, we found the listing for the house we eventually ended up buying. Within three days of looking at it online (and over a weekend), Jason connected"
"Jason and his team were fantastic in helping me and my family finds a house for our relocation to Maryland from out of state. We had to schedule showings remotely and then also had to navigate COVID restrictions. Special thanks out to Rachael Altemose for her attention to detail and help throughout the process. Also"
"Jason and his colleagues helped us land a house we couldn't be happier in after a search that took a lot of flexibility and patience due to COVID. By the end, we felt like we got to understand the market and that our needs were understood. Jason did a great job helping us frame our"
"Rachael was fantastic to work with! I could not have done this without her. She walked us through every step of the process of selling our home and buying a new home, and managed to keep my anxiety in check the whole time. Her knowledge of staging and listing a house for sale got our"